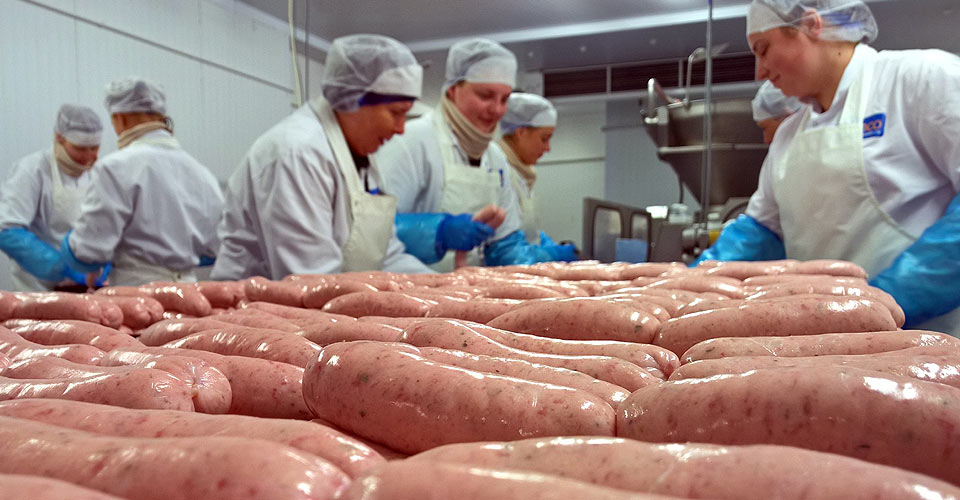 Our Products
All our fresh sausages are manufactured in our factory located in East London. They are made using the finest cuts of meat, pork, lamb, poultry or beef and seasoned with our dedicated recipes to enhance the flavour and taste of our traditional English sausage.
Our varieties are numerous from Cumberland a pork sausage with sage, traditional pork with a hint of pepper and spices, lamb with rosemary or mint, chicken with tarragon or beef with black pepper or mustard. All of these can be made using natural casing or collagen casings.
We have teamed up with a BRC accredited supplier of 'meat alternative products' and can now supply a Lincolnshire Style Vegetarian Sausage 12. These are available frozen in boxes of 4.54kg.
We can also make all of this range either gluten free or MSG Free (or both). Our list is quite extensive and in house team would welcome any bespoke enquiries.
Serving suggestions, click on an image to enlarge
The sausage is extremely versatile and can be presented either as a sausage or form and shape of a ring to enhance the presentation on the dinner plate. These could be traditional flavours or more adventuress such as pork and sweet chilli or pork with caramelised onion. We can also offer a range of meatballs and burgers along with a fully cooked version of our frozen sausages providing versatility and enhanced stock control.